[ad_1]

The executive producer of Moon Knight Grant Curtis has confirmed that Jake Lockley's theories appeared in the first episode of the MCU Disney+ series.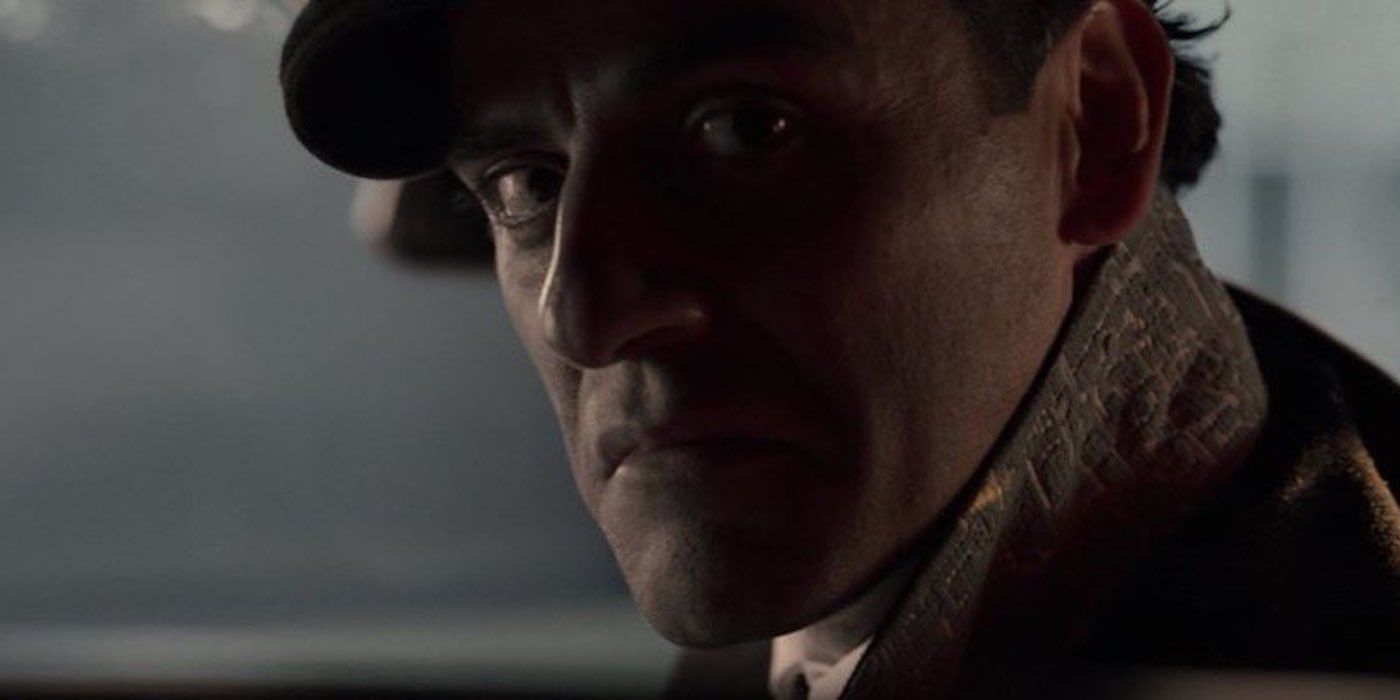 Grant Curtis, who served as executive producer on Moon Knight, confirmed that Jake Lockley was in the Disney+ Marvel Cinematic Universe show from the first episode.
In an interview with ComicBook.comCurtis said Lockley appeared early in the first episode of moon knight. "Well, I don't want to change anyone's experience on the show because I know there are a lot of theories," Curtis said. "But I'll say this: You guys are smart. We have the best fans in the world. Jake's appearance in Episode VI at the end wasn't the first time Jake had appeared in our novel, and I'm going to let people take that for whatever it means. But that wasn't his introduction. He was on the show from the first episode."
moon knight Focuses on Mark Spector/Stephen Grant/Moon Knight, played by Oscar Isaac, a superhero with dissociative identity disorder (DID). The Moon Knight is the avatar of Khonshu, the Egyptian moon god, and finds himself up against Arthur Harrow, who wants to bring back Ammit, the goddess who judges people for their future crimes. Over the course of the series, Spector and Grant suffer a number of blackouts that seem to give control of a third alternate. However, this change, called Jake Lockley, was not revealed until the end of Moon Knight.
At this time, it is not clear when Moon Knight will next appear in the MCU. While those involved in the series have said they believe Moon Knight will remain in the MCU for some time, Isaac is not contractually obligated to return to the cinematic universe. Additionally, Isaac said that there are no plans for a second season of Moon Knight.
Moon Knight was created by Doug Munch and Don Berlin, and debuted in 1975 werewolf at night No. 32. Spector is originally a mercenary who dies during a fight with Raoul Buschmann. However, Khonshu revives Spector and makes him his own avatar. Moon Knight has been a key member of bands such as West Coast Avengers and Midnight Sons.
Created by Jeremy Slater, moon knight Distinguished Direction by Mohamed Diab, Aaron Moorhead and Justin Benson. The authors of the series, available on Disney+ now, include Slater, Michael Castelen, Beau Di Maio, Peter Cameron, Saber Pirzada, Alex Minahan, Rebecca Kirsch and Matthew Orton.
Source: ComicBook.com
About the author