An exclusive CBR clip from The Flash Season 8, Episode 15, "Into the Still Force," reveals a plan to bring back Killer Frost.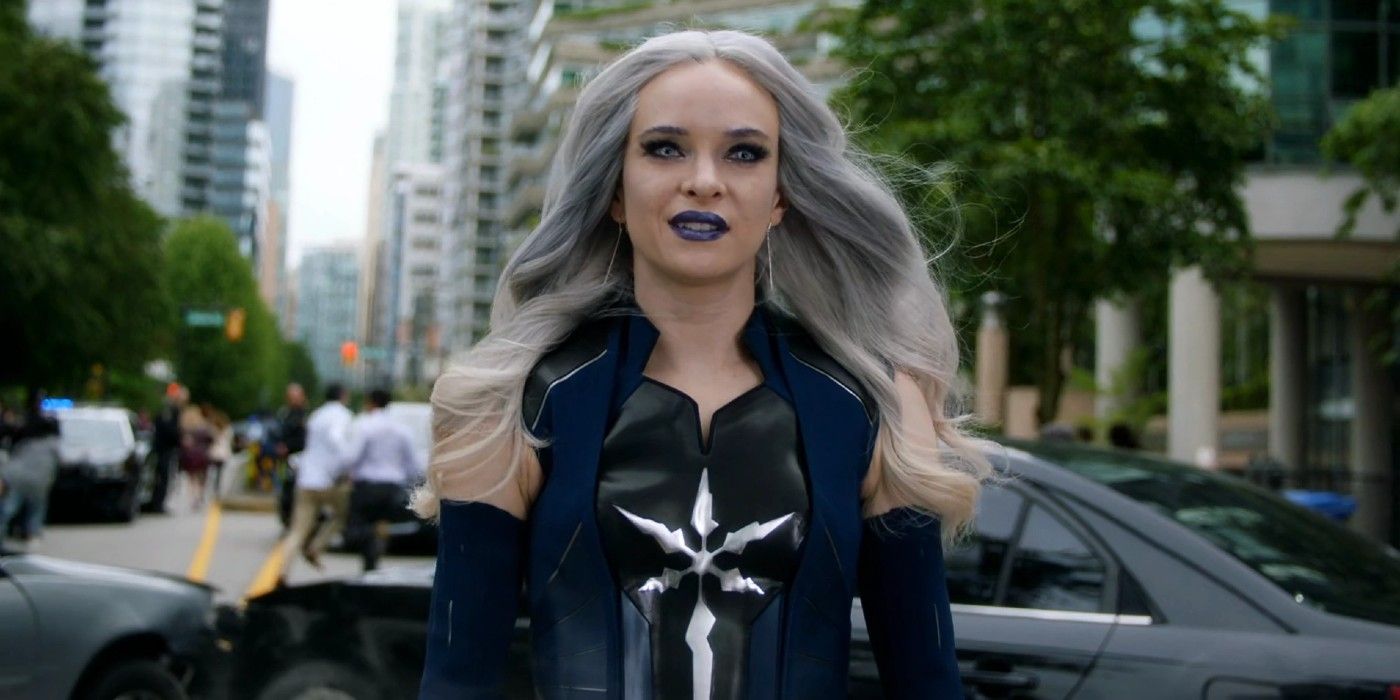 The CW provided CBR with an exclusive clip from The Flash Season 8, Episode 15, "Into the Still Force," which teases the resurrection of Killer Frost.
In the clip, which you can watch below, Caitlin Snow reveals her plan to bring Frost back in a new body using technology taken from Eva McCulloch to Mark Blaine/Chillblaine. However, he questions her plan, and provokes Team Flash's recent confrontation with the Deathstorm. Caitlin needs Chiplin's help to extract Frost's body. At the end of the clip, Mark starts to break out, but Caitlin stops him saying that he and Frost were supposed to live a life together. This causes Mark to stop in his tracks.
at Sparkle Season 8, Episode 13, "Death Fall", Frost died during a confrontation with Death Storm. The next episode, "A Friend's Funeral," dealt mostly with the Flash team's reaction to Frost's death and the emotional fallout from the event. However, at the end of the episode, Caitlin calls Shelbyn at her apartment, asking him to help him. As the episode ends, Caitlin reveals a secret lab and tells him that she wants to bring Frost back to life.
Developed by Greg Berlanti, Andrew Kreisberg and Jeff Jones, Sparkle is part of Arrow. The show focuses on Barry Allen/Flash and Team Flash as they encounter metahumans in Central City. Over the course of the eight seasons of the show, Team Flash has faced such villains as Eobard Thawne/Reverse-Flash, Despero and Clifford DeVoe/Thinker. He has also collaborated with Arrowverse heroes such as Kara Danvers/Supergirl and Oliver Queen/Green Arrow.
In March, The CW renewed The Flash for a ninth season, making it the longest-running Arrowverse series. Shortly after The CW renewed the show, there were reports that the network considered at one point canceling The Flash with an abridged final season. A number of other Arrowverse shows have been canceled after their final seasons, including NaomiAnd The legends of tomorrow in the capital And Batuman. However, the network gave the green light for another season of Superman and Louis plus file Gotham Knights turns out.
New episodes of Sparkle Wednesdays live on The CW. "Into the Still Force" directed by Eric Wallace from a screenplay by Lauren Barnett and Christina M. Walker, released May 18.
Source: The CW
About the author